A little about the author
A little about the author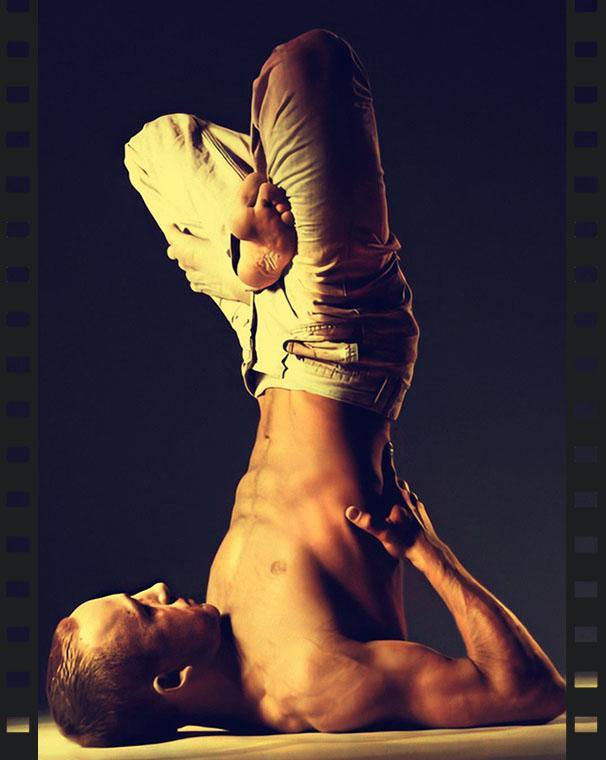 Komakha Vyacheslav, 39 years old, coaching experience since 2009. Birth date: 1982, Lityn, Vinnytsya Region.
When I was 4 my passion for sports started with the doorway pull-up bar installed by my father. At the age of 17 I entered the Faculty of Physical Education of the Vinnytsya Pedagogical University.
After that I was a successful ''office worker'' in the Internet advertising. At that time I stressed my body out and gained weight 12kg more than my normal weight should had been (80kg instead of 68kg).
By chance in May 2009 I met the most flexible man on the planet. In September 2009 I started FlexDerekSchool, the studio in Kyiv where I train to this day. Since 2017, Vyacheslav has been conducting very effective Stretching workouts via Skype, which he conducts personally on an individual basis.
Available video courses
Available video courses
How to download stretching video courses?
Select course
first you have to select the course you want to purchase and go to the purchase page
Payment
after filling in your personal data, on the video course purchase page, you can go to the payment page
Gaining access
the administrator will process your order and send you instructions by mail, with access to video materials