Flex Derek Offers Yoga Video Courses
Flex Derek Delivers the Best Yoga Video Courses for You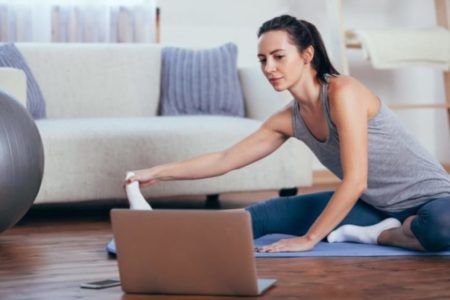 28 August 2019 – Flex Derek offers comprehensive Yoga, Stretching Video Courses for beginners – available at the most affordable prices on the market.
The modern society is starting to become increasingly more aware of the need for healthy living. Fitness is becoming more of a necessity than ever before. Stretching is without a doubt one of the best exercises both for your body and for your spirit. Furthermore, yoga is a perfect system of training for all muscle groups and for stamina. One way or the other, though, in case you are making your very first steps in stretching, you will need all the guidance you can come across.
Flex Derek specializes in exactly that – making sure that you are going to be able to make the most from the Stretching video tutorials as well as Stretching video workshops, without having to invest too much time or efforts into the process. The Yoga Video Courses offered online will allow you to learn step by step how to make the most from every single training session and will definitely give you one heck of boost. Furthermore, you will be able to make progress in line with the precise plan that will outline every single aspect of every single workout. The courses are very easy to understand and will be providing every single exercise in detail, allowing you to achieve great results quicker than you could ever try on your own. Hence, if you are interested in making the most from your necessities and wish to master Yoga, the art of flexing – this here is one of the most amazing options that will not let you down. Furthermore, you can get in touch with the support in order to adjust a personalized course just for you – all in line with your personal requirements.
Hence, if you are a beginner, eager to learn a trick or two or wish to learn flexing from scratch, do not hesitate to check out the official web page and you will definitely keep on coming back for more. the results will not make you wait and the payoff is huge.
About Flex Derek:
Flex Derek is offering the one of a kind opportunity to master the art of Yoga from the very comfort of your house. With quality step by step instructions, you are going to reach perfection within the very least amount of time possible. To learn more, feel free to check out the official web page https://flexderek.com/videokurses/